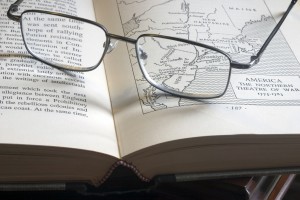 Founded by six experienced genealogists from all corners of the globe, The Surname Society was launched in November 2014 to offer an innovative, collaborative, modern approach to the world of surname studies.
In the last few decades, researching family history has become a much more popular pastime, made easier by the availability of records online. It is important for a 21st century society to appreciate these changes, offer appropriate facilities to its members and adapt these services as the genealogical world evolves.
Recent technological advances allow researchers anywhere in the world to collaborate, share the results of their surname research and to present their work online to a wider audience. Many events, educational presentations, conferences and seminars are now delivered online live or available for later viewing. As an online-only society, The Surname Society leverages these modern technologies to deliver modern services to its members.
Membership of the society is not restricted to individuals and is open to societies, associations and other groups researching surnames (e.g. DNA, etymologists and academia) anywhere in the world. Members need not be experienced researchers as the society and its members offer support, advice and encouragement for those wishing to engage in this particular form of research. These aims are delivered via the Forum, Newsletter (The Surname Scribbler), chat rooms, collaborative surname pages, monthly educational Google+ Hangouts, YouTube videos and as the society evolves, more membership benefits will be developed.
Our Committee Our Constitution Our Privacy Policy
The video below explains a little more about the members of the committee, the reason for the founding of The Surname Society and our plans for the future of the society.