What is a surname study?
A surname study is much more than a family pedigree which only researches the ancestors and descendants of one individual. Studying a surname in depth, many individuals, groups and associations choose to collect all references to a surname on either a global or limited basis. Studies could be restricted to a particular country, or a state, county or region within a country.
Surname studies often combine various approaches including collection of documentary event data, DNA results, research into the origin of the surname and its distribution and how the name has changed over time. The Society does not mandate the investigative methods used as they will differ depending on the size of the study and the aims of the research. However, the Society and its members offer help and guidance to assist fellow members with their studies. Support is provided in numerous different ways as a benefit of membership. For further information, see Why Join Us?
Why do a surname study?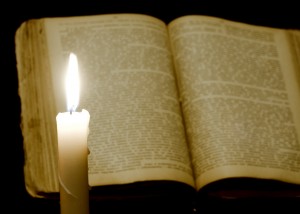 Most family historians do not set out to research all occurrences of a surname which appears in their ancestry. Many find that they begin a surname study as a result of trying to break down a brickwall, or they come across an unusual name and want to find out more about the individuals who have held the surname.
Researching into the past can be challenging due to poor handwriting, spelling variations and errors in transcriptions. By collecting all occurrences of a surname with all the various possible alternatives, brickwalls can sometimes be resolved.
Associations, groups and DNA Projects are set up differently with the objective of developing a surname study from the outset. Collaboration makes the study of more common surnames more feasible and should be considered when undertaking a large surname study.
How to Start a Surname Study?
There are many answers to this question depending on what you want to achieve from your study and how you are going to get there.
Some studiers decide that they are going to reconstruct an entire family as they discover a new individual bearing the surname. Others collect all occurrences of the name from a census or other online source and build their study from there. These and other study methodologies necessitate a different approach.
Whether you are new to surname studies or not read about the School of Surnames and our methods of helping you with your study. The School of Surnames is only available to members of The Surname Society.