Welcome to The Surname Society – the place for surname studies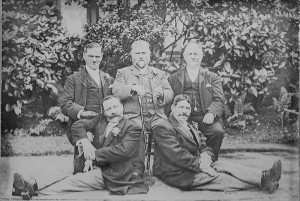 Across the world, there are a vast number of people studying surnames. Some research independently, while others collaborate in various groups, associations and societies. In 2014, The Surname Society was founded as a not-for-profit entity by a worldwide group of experienced genealogists. Focussing on single surname studies, the Society meets the needs of researchers in the world of family history and genealogy as it evolves in the 21st century.
The vision of the Society is to connect like-minded people by providing up-to-date facilities which enable members to share knowledge, data and good practice with others. The society is entirely online and allows members to register worldwide and limited studies. Collaboration is both facilitated and encouraged as it is the core ethos of The Surname Society.
Surname researchers collect data relating to all name bearers, either on a global or restricted basis. Study methods are not mandated by the Society and members are encouraged to develop their own approach to the investigation of their surname to advance their knowledge and expertise in areas such as etymology, DNA, name collection and family reconstruction.
Investigations into surnames can be challenging due to spelling variations, errors in transcriptions and poor handwriting. Brickwalls arise when researching and, by collecting all occurrences of a surname and every possible alternative, these issues can sometimes be resolved. More information regarding surname studies is provided here.
Membership of the Society is open to any individual, group or association with an interest in surname studies, regardless of their location in the world, the surname they are studying, or their level of research expertise. If this sounds like a society you would like to join, a membership application form is available here.