Lancashire Family History and Heraldry Society Conference and AGM
When:
May 30, 2015 @ 09:45 – 17:00
2015-05-30T09:45:00+01:00
2015-05-30T17:00:00+01:00
Where:
St Cuthbert's Church Centre
Lytham Road
Fulwood, Preston, Lancashire PR2
UK

Cost:
£12.50 including Buffet Lunch, £7 without Buffet Lunch
The Lancashire Family History and Heraldry Society Conference and AGM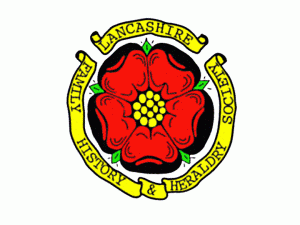 The Lancashire Family History and Heraldry Society will hold its one day conference and annual general meeting on Saturday 30th May 2015.
 The long-running event will welcome all with an interest in family history research and is the ideal place to learn about local research, genealogy resources, and have questions answered by local and regional experts. There will also be opportunities to meet with fellow researchers, discover colleagues with similar interests and exchange information and ideas. The highlight of the conference will be three fascinating talks by leading genealogy experts over the course of the day.
 Local historian Julia Beeden will speak on 'The People and Times of Medieval Lancashire'. Following the recent reburial of England's last Plantagenet king, Richard III, this talk will offer rare insights into the world of the people who lived through these turbulent times. Focussing on the county of Lancashire, the talk promises to be of especial interest to those with local and regional research focuses.
 Peter Bamford, founder of the Folkestone and District Local History Society, will speak on the topic of 'Researching Great War Army Ancestors'. In commemoration of the centenary of the First World War, this will be a vital talk for anyone researching their military ancestors, those with interests in martial history, and everyone who appreciates the need to remember the great sacrifices of our ancestors of the past century.
 Findmypast expert Myko Clelland will present a talk on 'Getting the Best Out of Findmypast'. This will be a rare opportunity to gain valuable insights from one of the leading voices in the popular genealogy website. Gain priceless research tips, hints for breaking brick walls, and learn how to get the most out of subscriptions.
 The society's annual general meeting will follow the speakers. The meeting will be a truly worthwhile chance for members to take an active part in the society, voice opinions, and share successes with fellow researchers.
 A selection of family history and local history books, CDs, and fiche will also be available for purchase on the day.
 The conference will take place on Saturday 30th May 2015 at St Cuthbert's Church Centre, Lytham Road, Preston, Lancashire, PR2 3AR, from 9.45am to 5.00pm. Pricing options for the day are £12.50 per person, including a buffet lunch or £7 per person without lunch. The venue and facilities are fully wheelchair accessible.
 The society looks forward to welcoming everyone with an interest in family history and local history.